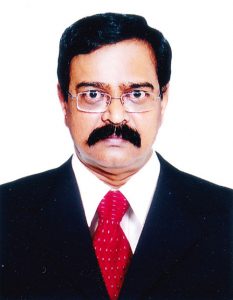 Dr. Vijay Kumar pursued his MBBS at Osmania Medical College, February 1982. And he did his M.D. (Radio Therapy) also in Osmania Medical College, April 1989.
Immediately after passing out MD Radiotherapy in 1989, worked as Consultant Radiation Oncologist in Jagadish Cancer Centre, Basheerbagh, Hyderabad till 1992.
Joined Government Service on 7th October 1992 and worked as Civil Assistant Surgeon in Primary Health Centre, Narsingi, Medak District, A.P. Involved in Implementation of Family Welfare Program, Maternal Health Scheme, and Integrated Child Development Schemes (ICDS).
Actively involved in controlling Gastroenteritis Epidemic of 1993-94. Awarded 'Best Doctor' during 1993 from Govt. of A.P.
Worked as Assistant Professor of Radiation Oncology, MNJ Institute of Oncology & RCC, Hyderabad from 19.10.1994 to 29.09.2003, during this time Published two papers – a) Changing trends in the Management of Cervical Cancer in Developing Countries, and b) Radiation and Chemotherapy Induced Mucositis-Role of GM-CSF, A Pilot Study, in  ' Journal of European Society of Therapeutic Radiology & Oncology' – Vol. 43 (Supplement – 2), June 1997.
Worked as Associate Professor of Radiation Oncology at SV Medical College, Tirupati, A.P from 31.10.2003 to 22.09.2009.
Working as Professor of Radiation Oncology at MNJ Institute of Oncology & Regional Cancer Centre, Hyderabad since 23.09.2009 till date. Worked in collaboration with Institute of Genetics, Osmania University on Heterozygosity for TGF β1 -509C/T Polymorphism is associated with risk for breast cancer in South Indian population which is accepted for Publication in 'Tumor Biology' a publication of International Society of Oncology and Bio Markers (ISOBM) in 2012.
Retired from Government Service on superannuation on 31.03.2017.